Tours & Exchange Department
MEBO Theatre is steadily gaining reputation as a Producer of Young People's Theatre. It is most likely the first such company in the region. Using storytelling techniques, riddles, games, song, and dance, we train the young people in problem solving, inter-personal communication, self-care and presentation, and offer them an opportunity to engage together in safe recreation and entertainment.
Our MEBO TIP programme (MEBO TIP-P) organises weekend and holiday sessions for talent identification and professionalization. We engage in arts and cultural exchanges to boost the children's communication, networking skills and opportunities.
In all we do, we aim to create "Memorable Experiences and Big Opportunities"
Tours & Performance Videos
Cats and Hens
Cats and Hens, produced for children and toured in primary schools in Kampala and Entebbe during since 2016. The play uses animal characters to challenge human beings to appreciate our differences and learn to live with one another. We conduct educational discussions (forums) on the play and production at no extra cost for pupils and teachers who so desire them.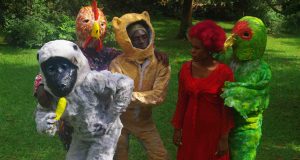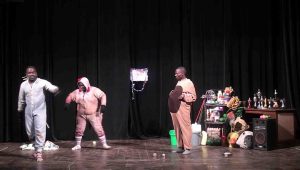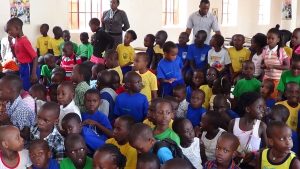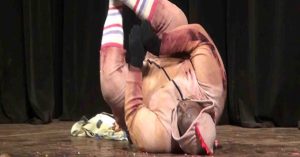 Omugole
Omugole (The Bride) resulted from a collaborative community theatre production with Dr. Cornelius Wambi Gulere then of Makerere University Kampala and now of Uganda Christian University Mukono.
The Bridal Caravan toured in schools and communities in 16 districts of Busoga region and the neighbouring areas of Buikwe, Bugwere, Bunyole, and Bugisu between September 2016 and March 2017 with a climax and dedicated shows stretching up to Day of the African Child celebrations in June 2017. Omugole uses Forum Theatre to discuss socio-economic and cultural challenges that bind communities, particularly young people, in vicious cycles of child marriages, teenage pregnancies, poor nutrition, school dropouts, domestic violence, disease, poverty, and crime. The production of Omugole in Lusoga language by non-Lusoga speakers in part demonstrated that the challenges affect young people evenly.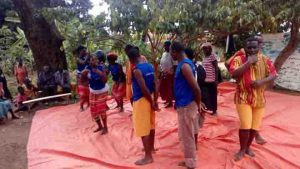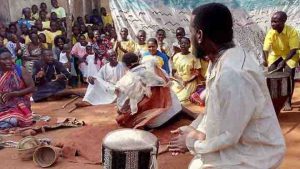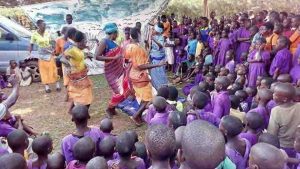 Mebo Children Holiday Makers Programme
2018: January 8-27
Theme: Happy and Away from the Television
2019: January 7-26
Theme: Purposeful Engaged